What is Healthy Start for Active Kids?
Healthy Start for Active Kids is a bilingual program for increasing healthy eating and physical activity opportunities in early learning environments. This comprehensive, evidence-based program provides free professional development training for early years practitioners and parents. By taking part in the training you will learn more about active play, physical literacy, healthy eating, menu planning and becoming a healthy role model to children. 
Healthy Start for Active Kids was developed by a partnership of individuals and organizations in Saskatchewan and New Brunswick, including the University of Moncton and Physical Literacy New Brunswick.
Click here for more information on the Healthy Start for Active Kids program.
Benefits for Childcare Centres
Early years practitioners are invited to participate in a free professional development training workshop.
After taking part in the training, your center will receive free program resources including – LEAP (HOP & Food Flair) manuals and active play equipment (APE kit)!
Practitioners, cooks and directors will continue to have access to additional information, webinars, recipes, and newsletters through the Healthy Start website.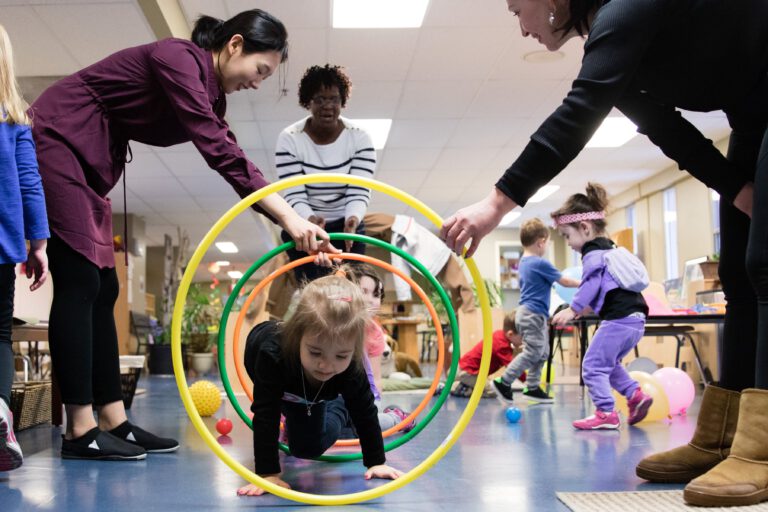 Research has shown that children at Healthy Start centers demonstrate improvements in physical literacy once their has taken the workshop.
81% of early years practitioners trained in Healthy Start for Active Kids will do more physical activity with the children in their care, and 76% are comfortable increasing opportunities for healthy eating.